To enlarge site map please right click and open in new tab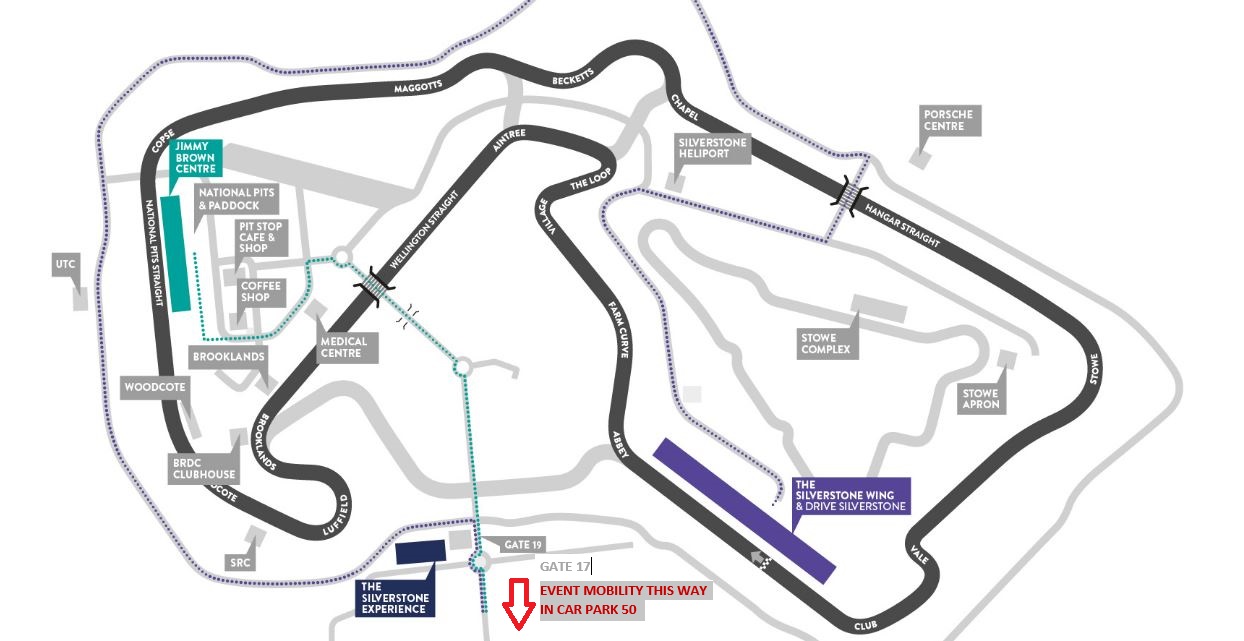 Personal Assistant Ticket Scheme
As part of our commitment to make Silverstone accessible to all, for our promoted meetings we may provide those disabled ticket holders that require full time assistance with 1 free ticket for a partner, accompanying friend or personal assistant (PA).
 To download a PA application form please visit http://www.silverstone.co.uk/about/accessibility/
To qualify for a PA ticket will need to provide a copy without exception of your most recent DLA letter for care and/or mobility (higher or middle) or receipt of Personal Independence Payment (PIP) showing your current entitlement. If you require disabled car parking or camping for Formula 1 British Grand Prix or Moto GP a photo copy of both sides of your 'blue badge'. If you are not offered a free ticket for a PA, and the event has sold out we will make one ticket available for you to buy.
For enquiries related to the Personal Assistance Ticket Scheme please call 0844 3728 232.
FOR PARKING EMAIL SILVERSTONE AT accessibility@silverstone.co.uk
www.silverstone.co.uk
Electric Scooter

£30.00

Available

Manual Wheelchair

£10.00

Available